Church Insurance
Unfortunately the reality is todays churches are at a higher risk than ever for legal action.  With Dumbaugh Insurance, you never have to wonder whether you have sufficient coverage or not.  We aim to take the worry out of your hands.
Churches get sued for:
Creating or allowing a dangerous condition causing injury
Negligent supervision of church activities.
Negligent selection/retention/termination
Auto accidents caused by employees or volunteers
Ownership of the building
Conduct of their employees or volunteers
Pastors get sued for:
Negligence
Defamation
Undue Influence
Invasion of Privacy
Clergy Malpractice
Contract Liability
Failure to Report Child Abuse
Sexual Misconduct
Diversion of Church Funds
You can be sued personally and the church can be sued
We are Dumbaugh Insurance, your church insurance experts.

We at Dumbaugh insurance are a local, independent agency with offices in Mount Vernon, Fredericktown, and Delaware.  We've been insuring churches across Ohio since 1939.
Our main job here is to make your Church Insurance as simple, and worry-free as possible. Call (740) 807-1335  or Fill out this form For a free quote now!
We've partnered with Mennonite Mutual and have a genuine interest in finding the right solutions for you and your church.

Our carefully assembled team of professionals have diverse, in-depth knowledge and experience in all areas of insurance and employee benefits. But don't take our word for it, there are many satisfied customer responses.
"I use this agency for all my personal and real estate investment properties and they have always been fast and efficient and helpful. I would give them my highest recommendation." - Insurance Customer since 2016- Tallmadge Alliance Church
"We just transferred to Mennonite Mutual and we already love it. They have us covered against fire and flood disaster, liability, and as a bonus they insure boilers and other things like that to make it more desirable to us. Our church doesn't have a huge amount of money to just replace things when they fall apart, but with Dumbaugh in our back pocket we always feel ensured. They are very friendly and easy to work with." -Church insurance Customer since 2012- Pastor Rebecca Evanoff
"We've been with Dumbaugh Insurance for a number of years now and have always gotten the best service and price. Abby helped save us a lot of money when we switched our insurance from State Farm! She was very helpful and willing to answer all of our questions. Great family owned business."

-Church Insurance Customer since 2014- Michelle Ault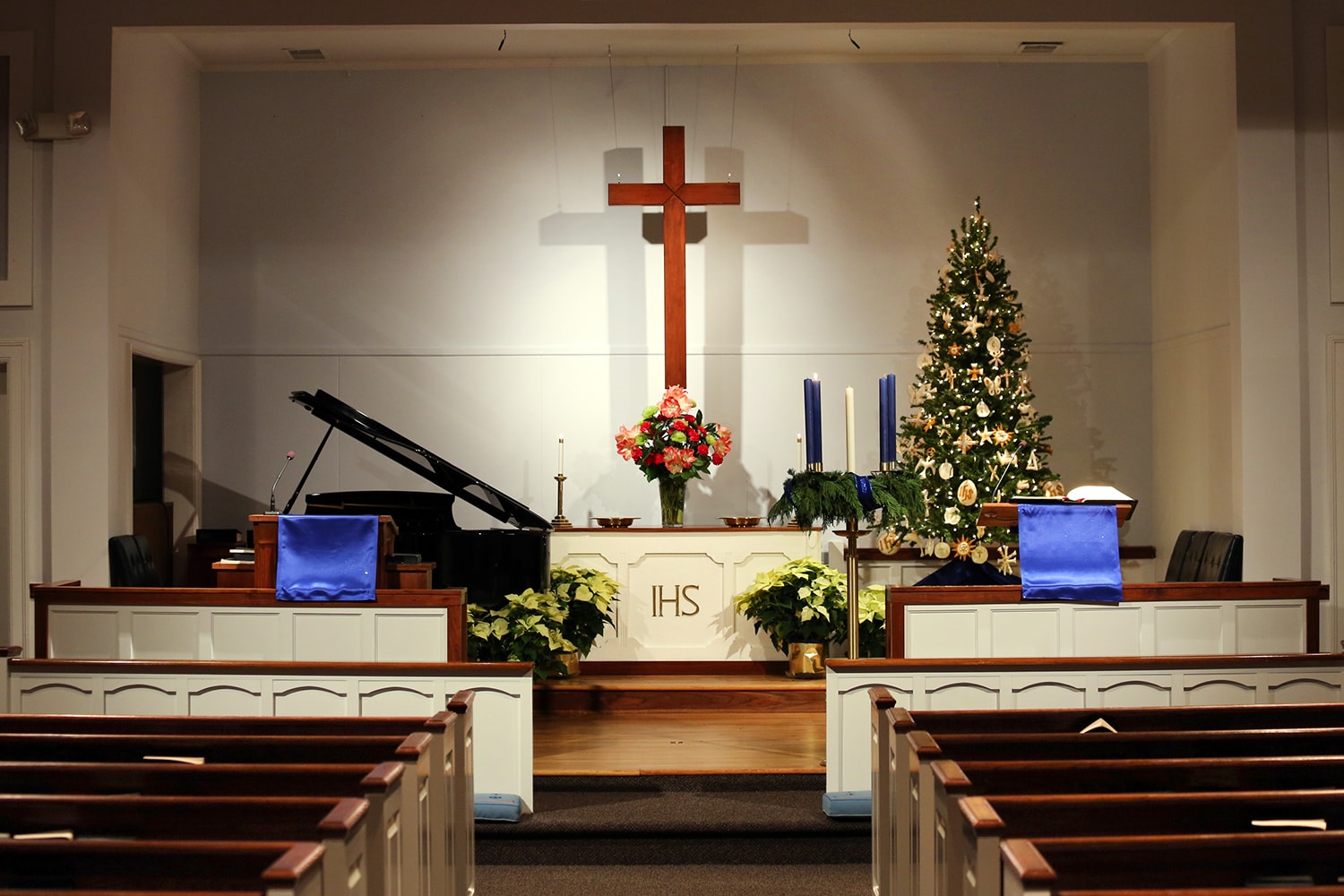 Religious Insurance from an A+ Rated Insurance Company
We offer a Free Onsite Review

- This would be where a professional from Mennonite Mutual & Dumbaugh Insurance will do a thorough inspection of your building and property, as well as, your operations, practices, and current policy.

Thermal Imaging of Buildings - Our review includes utilizing a thermal imaging camera that will identify possible areas of moisture infiltration or electrical hazards.
Background Screen Program
Firearm/Security Assistance - Ohio law does not allow conceal carry permit holders to carry in churches.  However, churches may give individuals permission to do so.  We can help with additional training for church-specific security scenarios.
Youth Protection Assistance
Free Boiler Inspection - We reimburse the boiler inspection fees for state-mandated inspections.
Personal Service - We are a local, family run agency and look forward to serving you!
Here is what the quoting process with our agency looks like:
Firstly, we take your basic information is and transfer it to Mennonite Mutual.
Second, a Mennonite Mutual representative will contact you to set up a day and time to meet at your church.
Third, a Mennonite Mutual representative and a Dumbaugh Insurance representative will meet you at your church and go through the building, as well as, your current policy and procedures to make sure we provide all the coverages necessary.
Then, 1-2 weeks later we receive a customized quote for your church and send a proposal over.
And Finally you can start saving money without forfeiting coverages!
Ready to save time and money?
Click the button below to get started with your Church Insurance Review, and find out what it's like to do business with an independent agency who truly cares about it's clients