As a business owner in Ohio, you know that running a successful business is not an easy feat. It takes hard work, dedication, and a lot of time and resources to keep your business up and running. 
That's why protecting your business with the right insurance coverage is so important.
At Dumbaugh Insurance, we understand the unique risks and challenges that small, mid-sized, and large businesses in Ohio face, and we're here to help you protect your business and your future with comprehensive business insurance solutions.
Contact us for a free insurance quote.
Why Do You Need Business Insurance in Ohio?
Ohio is a great place to do business, with a diverse economy and plenty of opportunities for growth and success. However, running a business in Ohio also comes with its own set of risks and challenges.
From natural disasters like floods and tornadoes to theft, vandalism, and liability claims, there are many factors that can threaten the stability and success of your business.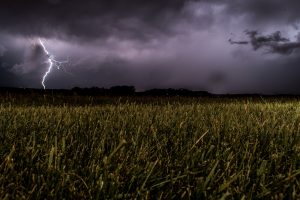 Without the right insurance coverage, a single incident could be enough to devastate your business and wipe out everything you've worked so hard to achieve.
That's why it's so important to have the right types of business insurance policies in place to protect your assets, your employees, and your customers.
For over 80 years, businesses in the state have trusted Dumbaugh Insurance's professional services to find the best insurance that meets their coverage needs.
We have offices in Mount Vernon and Westerville, but provide coverage for businesses throughout the state of Ohio and across the country. 
What Types of Ohio Business Insurance Do You Offer?
Dumbaugh Insurance understands that every business is unique and has its own set of risks and challenges. That's why we offer a wide range of business insurance in Ohio to meet the diverse needs of businesses while meeting insurance requirements per state laws.
The types of business insurance products we offer include:
Property insurance provides coverage for damage to business property such as buildings, business personal property, and materials caused by events such as fire, theft, and vandalism. This coverage can help you repair or replace damaged property and get your business back up and running quickly.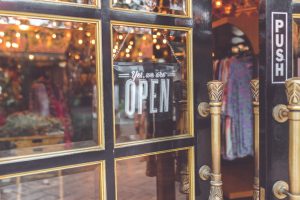 General liability insurance is one of the most important types of insurance for any business. It provides coverage for third-party claims of bodily injury, property damage, and advertising injury. General liability coverage can help protect your small business, mid-sized business, or corporation from financial losses from lawsuits, workers' compensation, and other legal claims.
Commercial Umbrella Liability Insurance
When it comes to protecting your business from unexpected risks, commercial umbrella liability insurance has got your back. This robust coverage acts as an extra layer of financial protection, extending beyond the limits of your primary liability policies to safeguard your business from large liability claims that could potentially drain your resources. With commercial umbrella liability insurance, you can confidently navigate the business world, knowing that you have a safety net in place to shield you from the storm.
Professional Liability / Malpractice Insurance
As a professional in any field, mistakes can happen, but with professional liability/malpractice insurance, you can stay protected. This coverage is designed to safeguard professionals from potential financial repercussions resulting from claims of negligence, errors, or omissions in their professional services. By having professional liability/malpractice insurance, you can focus on delivering your expertise with peace of mind, knowing that you have a safety net to handle any unforeseen challenges that may arise.
If your company uses vehicles as part of its business operations, you need commercial auto insurance. Commercial insurance for vehicles could provide protection for your business vehicles and drivers in the event of an accident or other covered event.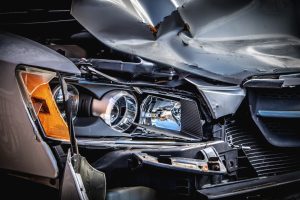 With 76,500 active farming operations, Ohio is one of the leading states for agriculture (1). Although nearly 90% of Ohio farms are family operated, they are still businesses (2). We can help you secure farm and crop insurance that best suits your business needs.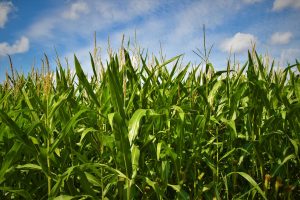 Even churches and religious institutions need insurance coverage. Dumbaugh Insurance offers specialized church insurance policies as well as additional services for protection to keep your church safe and well-cared for.
Our group or employee benefits programs provide businesses with a valuable opportunity to attract and retain top talent and meet the diverse needs of their workforce with our tailored benefits packages at an affordable insurance cost. We currently offer group health, dental, vision, life, and disability benefits.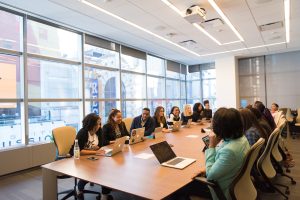 Dumbaugh Insurance guides clients through the bond process and ensures that businesses can fulfill their contractual obligations and comply with legal requirements. Whether you need to secure a construction contract or meet licensing regulations, our bond service provides the necessary coverage and confidence for businesses to thrive.
Why Choose Dumbaugh Insurance for Your Ohio Business Insurance Needs?
Ohio's Locally Owned and Operated Insurance Agency Since 1939
When choosing an insurance provider for your business, trust is of utmost importance. At Dumbaugh Insurance, you can have confidence in our long-standing reputation and commitment to excellence as an insurer. Established in Fredericktown, Ohio, in 1939, we've built a strong foundation based on trust, reliability, and our professional services.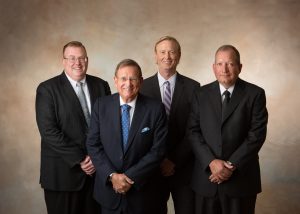 Our deep roots in Ohio reflect our commitment to the local businesses and communities we serve. To this day, we continue to be locally owned and operated right where we started in Fredericktown, along with offices in Mount Vernon and Westerville, Ohio, to continue our mission of helping small-to-large business owners navigate complex insurance policies that align with their business needs.
Even if your business is not in Ohio, Dumbaugh Insurance still offers policies and packages. Contact us today to learn more.
Comprehensive Coverage and Insurance Carrier Options
At Dumbaugh Insurance, we understand the importance of affordability without compromising on coverage. We strive to provide competitive pricing for our insurance solutions, ensuring that your business can protect itself without straining your budget. We've established strong relationships with many reputable insurance carriers, allowing us to shop around for the best business insurance options at affordable rates.
Personalized Approach and Custom Insurance Packages
At Dumbaugh Insurance, we understand that every business is unique and has its own set of risks and challenges. That's why we take a personalized approach to help you find the business insurance coverage you need. Our dedicated team of insurance professionals will work closely with you to understand your specific risks, goals, and budget and help you understand your policy and coverage.
Get a Quote for Business Insurance in Ohio
Ohio business insurance protects your company from financial struggles and tragedies and can help pay when injury or property damage occurs. Don't cut corners or assume your business has the coverage it needs — get a free quote from the insurance experts from Dumbaugh Insurance.
Sources